The charm of property investing in the UK, with its ever-growing diverse culture, will always be an irresistible draw for the savvy global investor. A country with a wealth of history in the arts, sciences, exploration and sports that very few countries can match.
And for the discerning expatriate investor, property investing in the UK is an avenue that holds immense allure. From the bustling heart of London to the vibrant streets of Manchester, and the historic environs of Birmingham, the property market UK offers a myriad of opportunities.
As an expat advisor, I've seen countless peers and clients get drawn into the world of UK property investment.
With the right expat advice, we can help guide you on a journey to find you the ultimate investment property with capital appreciation and a steady passive income.
Property investing in the UK is an ideal strategy for achieving a diversified portfolio, providing a comprehensive spectrum of asset allocation for global investment experts.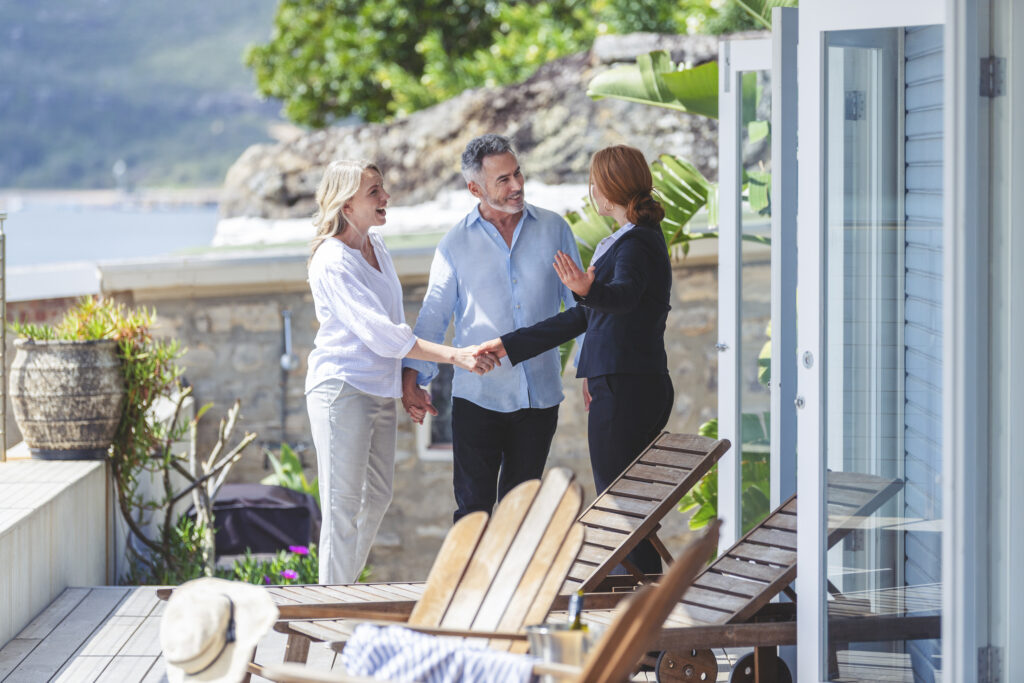 Property Investing in the UK as a Foreigner
One of the frequent queries surrounding property investing in the UK is whether foreigners can tap into the market.
The answer? Absolutely. There's no legal restriction on whether foreigners can buy property in the UK. The UK is one of the most welcoming countries in the world when it comes to overseas investment.
Since the Middle Ages London has been one of the largest international trading cities in the world. But, while it's permissible and potentially advantageous, it's essential to navigate this terrain with a clear roadmap.
Property Investing in the UK: Financing for Foreigners and UK Non-Residents
Hampton Bridge has a multitude of overseas and UK companies that can help you with your financing for a UK property.
Many banks have lost their appetite to lend to overseas investors since 2008, which is why you may have found yourself here. High-street banks no longer want to lend to international investors, so you need to speak to a specialist in the international property space.
The biggest challenge for property investing in the UK is finding a bank that will lend to international clients, but rest assured, we can help you.
You may also wish to read our blog on how to obtain an "Expat International Mortgage" or our comprehensive guide on "investing in Overseas Real Estate".
Please read all of our links to help you understand the nuances of international property investing. Research is king!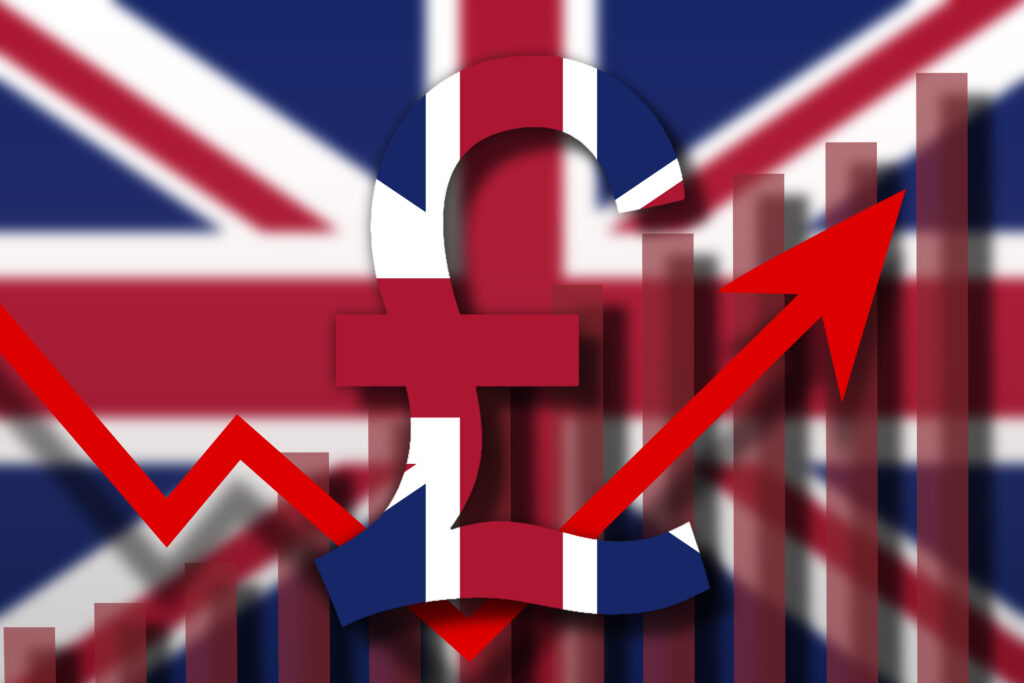 Understanding the Landscape of Property Investing in the UK
The UK real estate trends have historically always shown a tendency for growth.
Even with market fluctuations, the overall trajectory of UK property has been an upward trend. The resilience shown by the property market post-COVID has only bolstered this reputation.
Indeed, real estate growth in the UK often surpasses other European nations, making it a very enticing prospect for investors worldwide, positioning it as a top contender on the global investment stage.
These factors drive growth and rental income in an ever-increasing population as the demand for property by residents and non-residents continues to grow year on year.
The Attractiveness of Property Investing in the UK
Why Invest in UK Property?
Diversity: The UK property market is varied, allowing investors to diversify their international portfolios. The UK offers urban, suburban, and rural property types, all within its compact geography. Unlike many other countries, rural properties can grow as fast as their urban counterparts.
Stable Returns: Real estate returns in the UK are always very commendable. Historical data affirms the stability of real estate returns UK, especially in hotspots.
Robust Legal System: The UK boasts a strong legal framework that offers a protective shield to investors, ensuring fair play and justice.
Property Hotspots in the UK: London, Manchester & Birimgham
Let's start by looking at the three major investment hotspots: London, Manchester & Birmingham and dive in to see what they offer the international investor investor looking at property investing in the UK.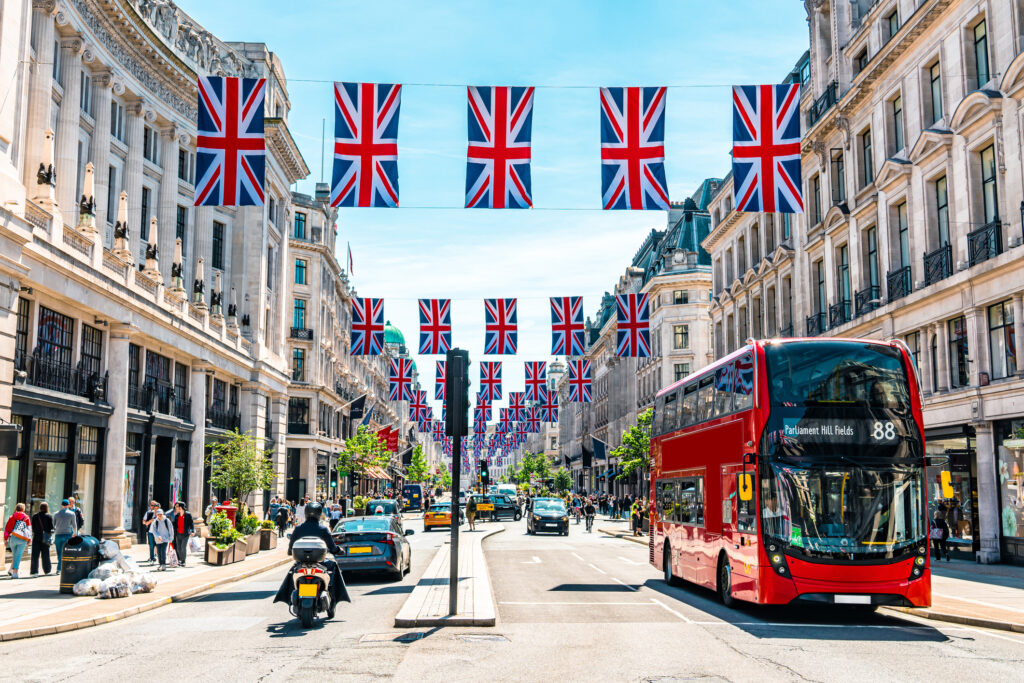 London – The Gobal Powerhouse Property Investment City
The capital city and the eternal investment destination. With its global allure and relentless demand, London has always been at the forefront of UK property investment.
For expats, London offers a unique set of prospects, making it one of the most popular cities for overseas investment in the world.
The expat guide to UK property investment underscores London as one of the top UK cities for expats to invest in property.
The real estate market moves at such a fast pace it requires a keen understanding, especially for non-residents. The key is to have a solid grasp of the UK property market for non-residents.
If London is the right destination for you, don't hold off and wait, the key is to move fast and get in as quickly as you can.
Advantages and Considerations
Several advantages come with investing in property in London. The primary feature is the city's stable economy and promising return on investment for foreigners in UK property.
However, with pros come cons. Every expat should be well-acquainted with what expats should know about UK property risks.
It's also important to differentiate between buying residential vs commercial property as an expat in the UK.
Average House Price: £500,000
Average Rental Income: £1,900 per month
Tenancy Rate: 95%
Employment Rate: 85%
Benefits: Global city, high demand, excellent transportation
Drawbacks: High property prices, competitive market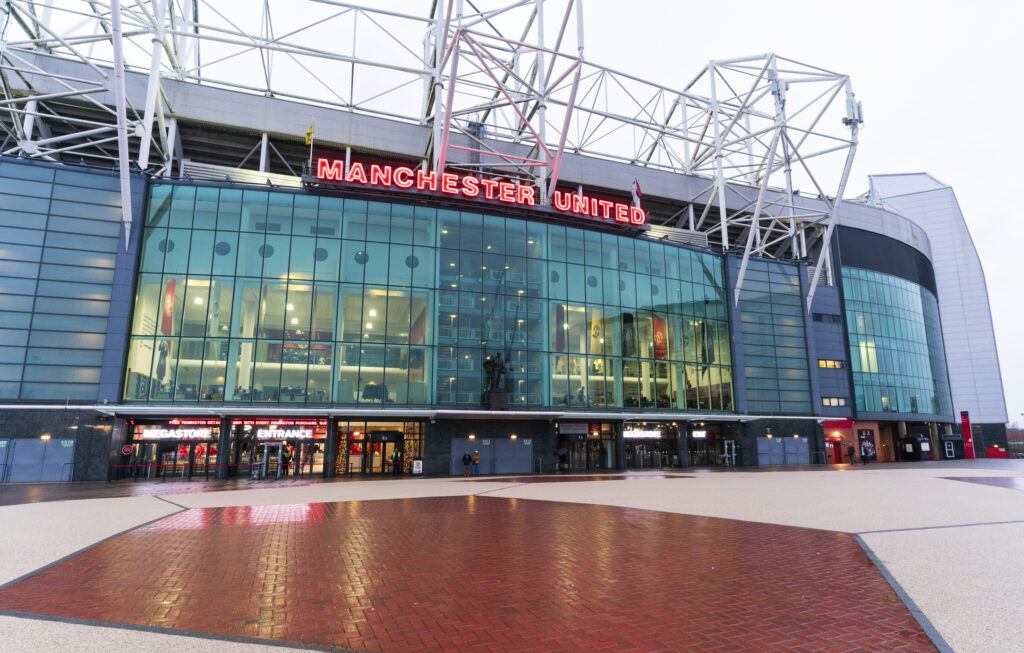 Manchester – A City Steeped in Industrial History
Manchester is a rapidly growing city with an increasing demand for housing. Its cultural appeal and job opportunities make it one of the UK property hotspots.
Ever heard of the cultural and sporting centre of Old Trafford or the new football super giants Manchester City? Both football teams pull in Billions of pounds of investment into the city, along with a vibrant shopping, theatre, museum and nightlife scene, making it the cultural centre of the north of England.
While the spotlight on property investing in the UK often hovers over London, many international investors are turning their heads northward, asking: Can foreigners buy property in the UK? Specifically in Manchester?
The answer remains affirmative. Manchester welcomes foreign investments with open arms, but like all investments, it demands thorough market insight, especially for those unfamiliar with the UK property scene.
Exploring the Landscape of UK Property Investment in Manchester
The expat guide to UK property investment serves as a beacon, shedding light on Manchester as one of the top UK cities for expats to invest in property outside of London.
Expats must familiarize themselves with the unique dynamics of the UK property market for non-residents, especially in a rapidly evolving city like Manchester.
Manchester is replete with UK property opportunities for international investors. Its urban regeneration and thriving business district have made it an investment centre for investors.
Whether you're a beginner or an experienced player, Manchester's property market is evolving fast and understanding effective UK real estate strategies for overseas investors becomes indispensable.
Manchester:

Average House Price: £230,000
Average Rental Income: £900 per month
Tenancy Rate: 93%
Employment Rate: 82%
Benefits: Growing job market, cultural hubs, university city
Drawbacks: Rising prices due to increased demand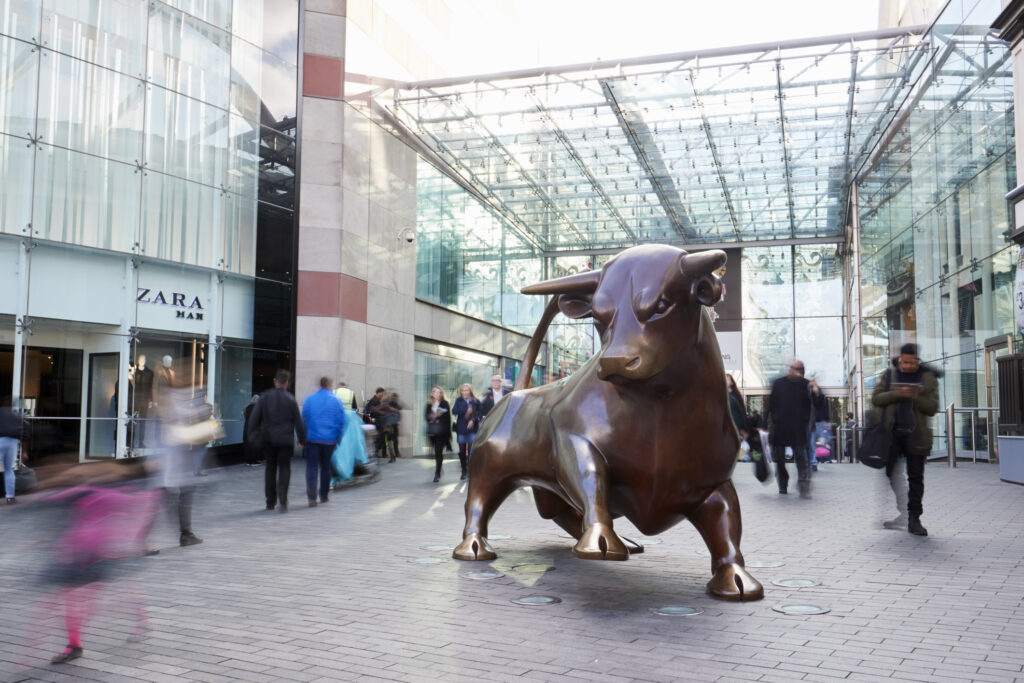 Birmingham – The Modernisation of Englands Second City is in Full Swing
With numerous regeneration projects and infrastructural developments, Birmingham's real estate market is thriving as the city centre has drastically changed over the past 50 years. It continues to move forward to maintain its title of England's second city by holding events such as the Commonwealth Games and being the transportation hub to the north and south of England.
Expat Guide to UK Property Investment: Birmingham Edition
Being an expat opens up a world of opportunities and challenges. The expat guide to UK property investment plays a pivotal role in this journey, highlighting Birmingham as an increasingly popular choice among the top UK cities for expats to invest in property.
As with London and Manchester, grasping the intricacies of the UK property market for non-residents is crucial, especially in a vibrant city like Birmingham, with its large Asian immigrant population and unique market dynamics.
Birmingham:

Average House Price: £210,000
Average Rental Income: £850 per month
Tenancy Rate: 91%
Employment Rate: 79%
Benefits: Infrastructure growth, business hubs, educational institutions
Drawbacks: Areas of socio-economic disparity
Strategies for Property Investing in the UK
Navigating the vast UK property market requires an astute strategy. Here's a concise UK property guide for first-time investors:
Research: Understand the market dynamics. Utilise the numerous property investment case studies the UK offers to gauge market movements. Speak to different agents to get a broad opinion.
Legalities: Look into the UK property investment tax benefits. It's always important to fully comprehend the tax implications of your investments. Speak to the professionals!
Financing: Whether you're considering residential or commercial property investment in the UK, know your financing options. Hampton Bridge have a multitude of specialists who can help you with this.
Risk Management: Remember, every investment has its risks, the key is to understand and mitigate against them.
Property Investing in the UK: Buy-to-Let
The UK buy-to-let property investment guide for expats:
Location: Choose regions with high and growing tenancy rates.
Property Type: Depending on your investment size, choose between apartments, houses, or HMOs.
Management: Decide if you'll manage the property personally or hire the service of an agency.
The Road Ahead
The trajectory of property investing in the UK market predictions post-COVID is positive. The nation's robust response to the pandemic, combined with the inherent strengths of the UK real estate sector, has kept it attractive for investors.
Brexit is still an unknown quantity in the UK and although it has undoubtedly damaged the UK economy, the property market appears to be unaffected by it. The situation is ever evolving and with the likelihood of a new government in 2024, we can realistically expect the UK to grow closer to the EU again.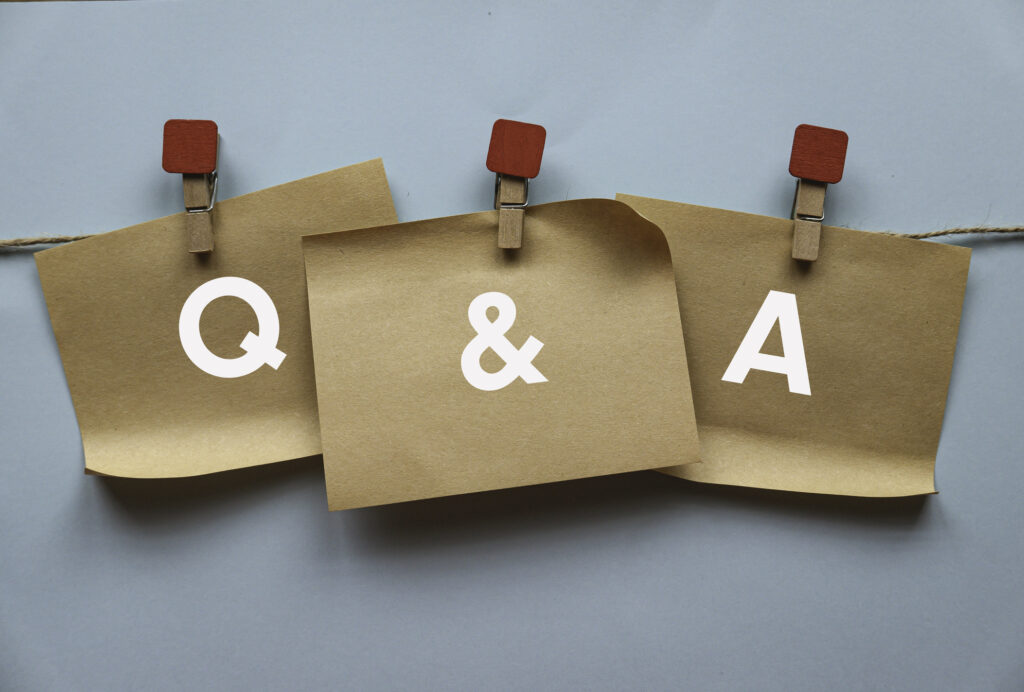 Frequently Asked Questions (FAQs) on Property Investing in the UK
How can a foreigner get started with property investing in the UK?
A foreigner can begin with property investing in the UK by conducting thorough market research, securing the necessary financing, and obtaining legal advice. It's beneficial to consult with UK-based property agents and legal professionals familiar with overseas investments to ensure a smooth process.
Are there special regulations for expats buying UK properties?
Yes, there are specific regulations for expats, when it comes to property investing in the UK. Additional Stamp Duty charges may apply and compliance checks to ensure the source of funds is legitimate. It's crucial for expats to be familiar with these regulations and seek expert guidance to avoid the pitfalls of property investing in the UK.
How do property taxes work for non-residents in the UK?
Non-residents investing in UK properties are subject to several taxes, including Stamp Duty Land Tax (SDLT) on property purchases, Income Tax on rental yield, and Capital Gains Tax on property sales. Additionally, there's an Annual Tax on Enveloped Dwellings (ATED) for properties held within a corporate structure.
Is there a difference in property prices for UK residents vs. non-residents?
The property prices themselves don't differ when property investing in the UK. However, non-residents may be subject to additional costs like higher Stamp Duty rates and other associated taxes.
Can expats get mortgages for property investments in the UK?
Yes, expats can obtain mortgages in the UK, although they may face more stringent criteria than UK residents. Expatriate mortgages are specialized products offered by specific lenders, often requiring a larger deposit and demonstrating a stable income.
Has Brexit affected non-UK residents who are property investing in the UK?
Brexit has had varied effects on the UK property market, impacting interest rates, property demand in certain regions, and the value of the pound sterling, which can work in your favour if you do not earn in sterling. For non-UK residents, this can mean fluctuations in exchange rates carrying potential advantages or disadvantages.
What's the process for overseas investors to sell UK properties?
Overseas investors can sell UK properties just like residents do through estate agents or property auction houses. However, you must be prepared for potential Capital Gains Tax implications and ensure you follow all legal procedures.
Can expats rent out their UK properties while living abroad?
Yes, expats can rent out their UK properties. However, the rental income may be subject to UK Income Tax. Landlords must inform HM Revenue & Customs (HMRC) about their non-resident status.
How do exchange rates impact property investments in the UK for foreigners living in the UK?
Exchange rate fluctuations will always affect the actual cost of property investment and any profits made from it. If the pound weakens against an investor's currency, the property becomes cheaper to buy and vice versa. Similarly, when selling or receiving rental income, the amount converted back to the investor's home currency might vary based on current exchange rates.
Are there any UK areas particularly favourable for foreign property investors?
London has historically been a hotspot for foreign investors due to its stage in the world. Other cities like Manchester, Birmingham, and Liverpool continue to become more attractive due to their economic growth and regeneration projects.
Conclusion
Property investing in the UK is not merely about bricks and mortar. It's a venture into a land filled with history, opportunities, and immense potential.
For the expatriate investor the UK welcomes you with both its heritage and its promise. As you contemplate your next investment move consider the UK.
It's a journey you won't regret.