Introduction: The Cost-Effective Route
For international educators, investing isn't just about growing wealth – it's about safeguarding your future, particularly if you plan to traverse the globe for a significant portion of your career, which many international educators do.
When discussing "Financial Advice for International Teachers", the most common topics that come up are Low charges, sturdy investment structures, flexibility, Low-cost ETFs and Index tracking and a reliable, professional, ongoing support service.
Let's delve deep into these areas and shed some light on the role of Hampton Bridge.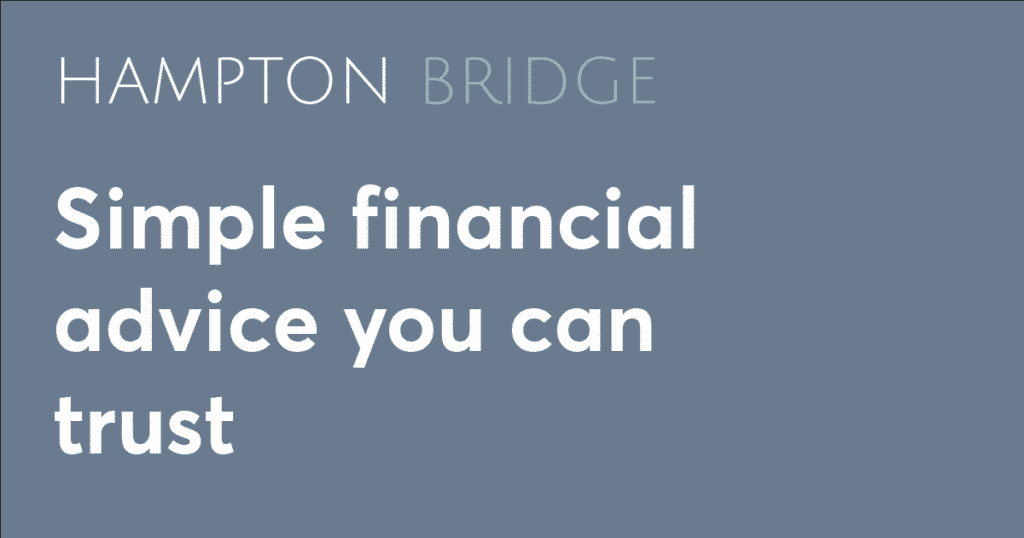 Hampton Bridge: A Beacon for International Educators
Hampton Bridge isn't just another financial institution.
Its longevity is a testament to its dedication to helping international educators. The bridge isn't just in the name; it's in its service, bridging gaps for educators worldwide.
We are headquartered in Hong Kong and have over decades of experience within our sales and fund management team.
With vast experience in the education, hospitality, retiree and business sectors, we can cater our services to the needs of all clients.
We pride ourselves in giving the best Financial Advice for International Teachers and see this as our key specialist area.
Financial Advice for International Teachers: Building Lifelong Relationships
At its core, Hampton Bridge values relationships over transactions.
As an advice company, the goal is not a quick sale but a lasting bond with clients. We view financial advice for international teachers as a lifelong process.
We take Financial Advice for International Teachers very seriously as we have seen first-hand the level of advice which many lesser companies offer.
Part of our business model is taking over existing plans and redirecting them on the right path, usually by stripping out the unnecessary charges and addressing the lack of management, poor fund choice and not utilising market indices to their fullest.
Review Meetings: Keeping You Updated
Hampton Bridge ensures transparency and consistency by holding regular review meetings at least four times a year or whenever requested.
We know that everyone is unique in their own way. We are happy to mould our service to suit your busy schedule.
More than Sales: A Commitment to Genuine Advice
In a world rife with sales pitches, Hampton Bridge stands out with its genuine advice-centric approach. Clients are partners, not just numbers.
Hampton Bridge is not a large enterprise like HSCBC, deVere or St James Place with an uncontrollable sales force.
However, we form part of a network of advisors offering our clients an extra layer of protection and regulation and access to a near-limitless range of investment and insurance products.
Every bit of advice is taken with the client's specific needs put first rather than generating commissions.
Your success is aligned with ours.
Financial Advice for International Teachers: Perusing Blog Posts
There's a wealth of knowledge tucked away in our blog posts.
It's not just generic advice; it's personalised, reliable, and trustworthy. Please keep reading.
We have strict rules which we adhere to. Although we are flexible with our clients' needs, we are inflexible with the financial advice we give.
We know what is the best financial advice for international teachers. We know the difference between good and bad advice and good and bad investment products. We will never waiver from the advice we give.
Hampton Bridge only recommend what we feel is best for our clients, or we shake hands, say goodbye and wish each other good luck.
Our mission is to give the best Financial Advice for International Teachers!

Financial Advice for International Teachers: The World of Low-cost ETFs
Exchange Traded Funds (ETFs) have become a staple for savvy investors worldwide. Their low-cost nature combined with diversification benefits makes them a must-consider for international teachers.
Tracking indices like The S&P 500 or The FTSE 100 are now a common and preferred choice, boasting all of the above characteristics needed for your peace of mind and successful growth.

Benefits of ETFs for Educators
ETFs are versatile, liquid, and transparent. This makes them an excellent choice for those who need a reliable yet flexible investment option.
Choosing the Right ETFs
It's not just about picking any ETF; it's about selecting the right one. Understand your goals, evaluate the market, and always be informed.
Investment Structures: Ardan and Investors Trust
For those seeking financial security, investment platforms like Ardan and Investors Trust stand out far ahead of the competition.
Ardan: Your Wealth Platform
Ardan is known for its flexibility, efficiency, and security. It's an international wealth platform built for everyone, especially international educators.
Investors Trust: Assurance at its Best
In the unpredictable world of finances, Investors Trust promises reliability, capital guarantee and performance. For international educators, it's a safe haven.
Staying Available: A Promise of Reliable Service
In the realm of finance, questions can arise at times. Hampton Bridge's door is always open, ready to offer expert advice.
We would be delighted if you were to join us on our journey and allow us to offer you the best Financial Advice for International Teachers.
Frequently Asked Questions (FAQs) – Financial Advice for International Teachers
What are low-cost ETFs?
ETFs, or Exchange-Traded Funds, are investment funds traded on stock exchanges. Low-cost ETFs offer diversification similar to mutual funds but at a lower expense ratio, making them a cost-effective choice.
Why consider Ardan for investments?
Ardan provides a flexible and secure international wealth platform. With a wide array of financial products, they cater specifically to the diverse needs of international teachers.
How does Hampton Bridge support international educators in Asia?
Through its long-standing presence in Asia, Hampton Bridge has been instrumental in aiding international educators with professional financial advice. Their commitment to building lifelong relationships sets them apart.
Why are regular review meetings essential?
These meetings ensure that our clients are always informed about their investments, market trends, and relevant financial updates. It fosters transparency and trust.
Are blog posts a reliable source of investment advice?
While blog posts can offer valuable insights, they should be one of many sources. Always consult with a financial advisor for personalised advice.
How does Investors Trust stand out among other investment structures?
Investors Trust is renowned for its reliability and robust performance. With a plethora of investment options and a focus on security, it's a preferred choice for many educators abroad.
Conclusion
Investing as an international teacher may seem daunting, but with knowledge and guidance, you should be well on your way to financial freedom.
Dive into the resources available, leverage the expertise offered, and ensure your hard-earned money works as hard as you do.